Routers
As Talk2Me does not give away routers linked to long term contracts, we can offer good quality routers. The quality of router is one of the contributing factors to a stable/uninterrupted internet and VoIP phone connection. The brands we support have been tested and work well with our systems and services. You are free to bring your own device but our support staff will not always be able to assist with non familiar/tested brands.

Here are some products we prefer to supply. Please not that these are current but as new models become available, we will rather supply those.

FRITZ!Box 7360

ADSL/VDSL/UFB Router, 802.11b/g/n Wireless, USB, VoIP, DECT, 1 x ATA port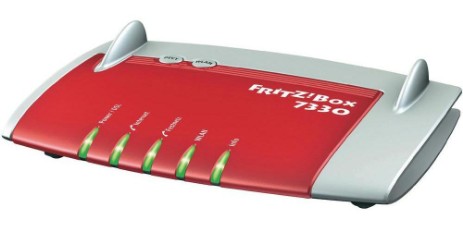 High-speed Internet for a host of applications
The FRITZ!Box 7360 is ideal for home networking, as it combines both a high-performance ADSL/VDSL modem and a wireless router in a single device. It also raises the bar with a sophisticated telephone system, a media server, gigabit LAN, and USB ports.

Compatible with any connection
You can use your FRITZ!Box with any DSL connection. Alternatively, you can run it behind a fiber optic or cable modem and simply integrate it into an existing wireless network. It can even be operated with a 3G dongle.


DrayTek DV2120NP

ADSL/VDSL/UFB Router, 802.11b/g/n Wireless, USB, VoIP, DECT, 1 x ATA port

The DV2120 and DV2120NP are Ethernet WAN routers designed for Ultra-fast broadband connectivity. The DV2120 series is equipped with a Gigabit Ethernet WAN port and a Gigabit Ethernet switch on the LAN side to provide high speed connectivity for servers or for an uplink to a larger Ethernet switch. The DV2120NP supports simultaneous dual-band WiFi operation, meaning that it can provide connectivity in both the 2.4 GHz and 5 GHz bands at the same time so that compatible client devices can take advantage of the far less congested 5 GHz band. Comprehensive security features include content filtering, web application controls and an object based firewall management system. The USB port can be used to add a printer on the network.